Welcome to Eco-Clean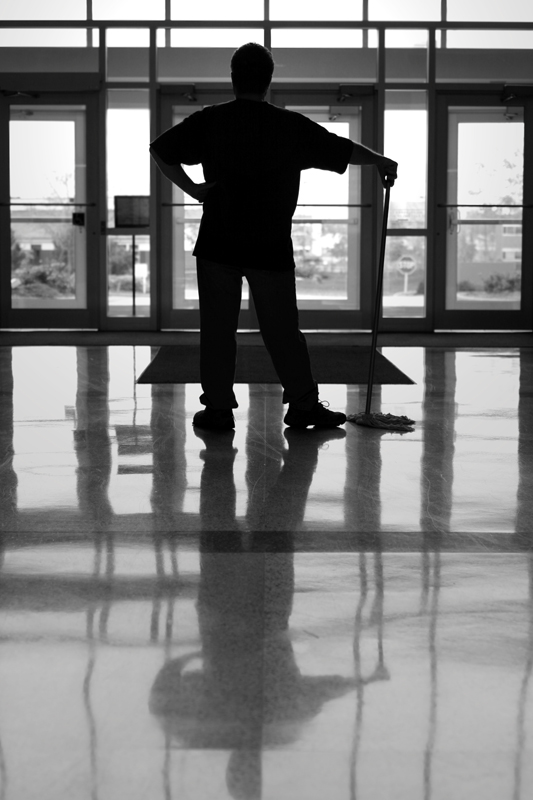 Eco-Clean is a locally owned facility maintenance company. We can take care of ANY size facility from the ground up.
We have two locations in London and Lexington, KY. We are open 24/7 & serve all of Kentucky.
Eco-Clean has been in business for 18 years.
Our company specializes in full facility maintenance, janitorial and landscaping.
We are fully insured, bonded & licensed. All employees pass federal background checks & drug testing.
We have been a GREEN company for 18 years. We have a team of highly-skilled and efficient experts who can handle even the most complex issues and meet all your facilities needs. We are equipped with the most advanced cleaning equipment and materials as well as the latest facility maintenance techniques. Our company can create and implement a plan designed to fit your needs and budget. We have a reputation for providing excellent customer service. We are confident that we can exceed your expectations and offer 100% satisfaction guarantee.
We service various commercial & industrial buildings of all sizes from 1 to 1,000,000 sq. ft.
Private Sector Clients, Federal & Local Government Buildings, Medical Facilities, Schools, Universities, Factories & Retail Stores.
Contact us today to set up an estimate.
Our Services Include:
Janitorial Services
Floor stripping, waxing,
Construction Cleaning
Landscaping
Design & Maintenance
Pressure Washing
Parking Lot Sweeping